We have not had internet for several days.  I am currently sitting in our dear friends house, Jim and Lynne, in the Crooked Islands.  We have had a great few days.  We decided rather suddenly to leave GT and head for the Crooked Islands.  The passage to the Crookeds is rarely fun.  You notice I said passage not sail.  We motor sailed to Rum Cay where we stayed a couple of days.  The path from GT to the Crookeds and beyond is called "the thorny path" for a reason.  It is usually a difficult passage because you are fighting a 1.5 knot current and prevailing SE winds.  We went to Rum Cay to try and get a better angle to the Crookeds.  We anchored in the middle of coral reefs and it was cool to be able to just jump off the boat and go snorkeling.  We were in about 7ft of water.  The coral heads around us came almost to the surface and we were deep in the bay so it made really nice, comfortable with a lot of choices close to the boat.  We found the sunny side of the reefs had most of the fish.  It was fun.  We stayed two days and we were the only ones in the bay.  We enjoyed our solitude after the craziness at GT.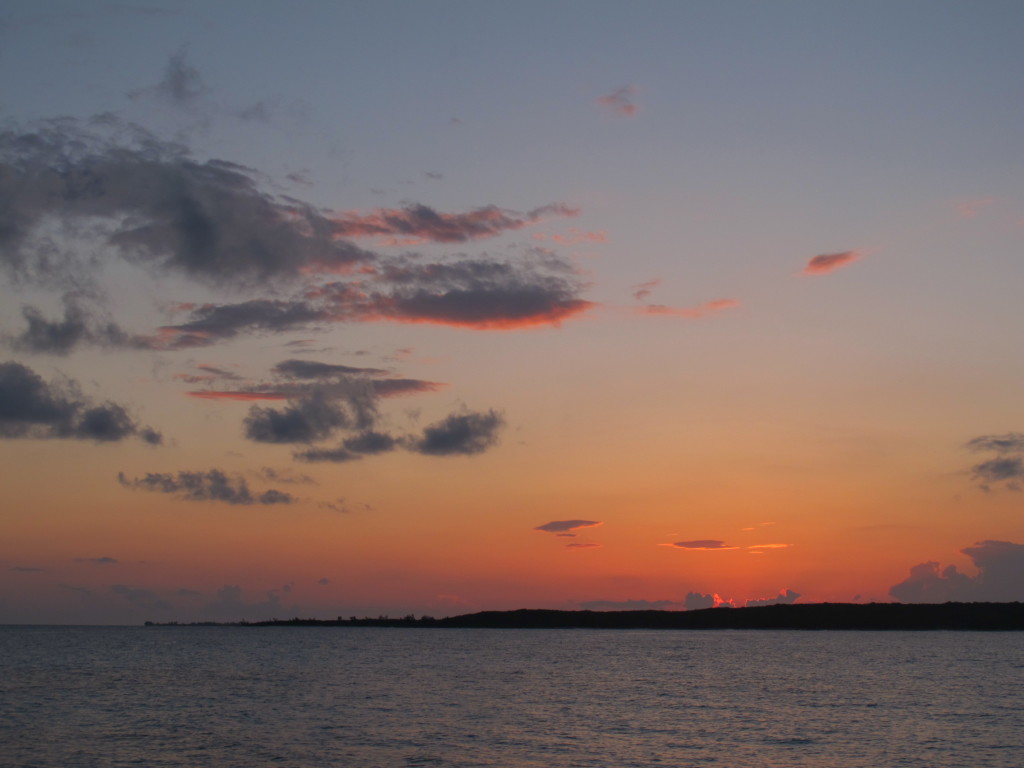 Rusty here: We left for Crooked Island early Monday morning. The easting that we took going to Rum Cay was intended to set us up to be able to sail without engines to the Crookeds.  What I forgot was there was a 1.5 knot current in my face so when the winds were low I had to run one or both motors from the first half of the trip to maintain passage speed for the 60 mile trip.  As is it turned out the second half of the journey and it helped my apparent wind drive the boat without motors.  Suffice it to say the rain we got when we arrived to the Crookeds was welcomed to get the salt spray off the ROOF of the boat.
Linda here:  It was a rodeo!!!
Sea Yawl Later!!