Sitton on the Beach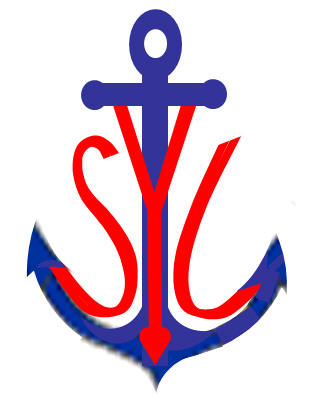 Thursday-31-Dec-09
HAPPY NEW YEARS - everyone.
It is 9:21 p.m. on New Years Eve. We are at the lake. Rusty has been asleep in the recliner since about 8:00 p.m. He is still on turnaround time. He is use going to bed at 8:30 p.m. and getting up at 3:00 a.m. This will be a quiet New Years and that is ok with me. I am enjoying being here with Grannie and Pappy.
Sea Yawl next year!!!
Linda
Wednesday-30-Dec-09
Today is Stuart's Birthday. We are still in Baytown. Today is Rusty's last day on the Bayer job. Really, really his last day. He has been jamming hard and is exhausted. Tom has the next four days off and is willing to help Rusty work on the windows. Rusty is having a hard time deciding what to do. We are suppose to go to the lake and spend New Years with Grannie and Pappy. Everyone else who usually go are not this year for various reasons. He really hates to lose the opportunity for Tom's help but he also really wants to see his folks. I have been at Cindy I. house the last two days as she is monogramming shirts for me. They are wonderful. What a gift!!
I picked Rusty up from work and he had his chair, computer,etc with him so I guess it really is his last day. How exciting. I feel like the adventure begins now! We are going to the lake for New Years. We will spend tonight in Beaumont and leave for the lake tomorrow.
Sea Yawl Later !!
Linda
Monday-28-Dec-09
Rusty quietly left for work this morning. It must have been real early because I got up at 5:15 am. I immediately started trying to clean up the work site. It is better in the salon. That is because I moved all the tools, equipment, etc outside :). Most of it will have to be moved back in before we leave for the lake on Wednesday but for now the salon is livable. The new windows are awesome. It is like they are not there.
Yesterday was a fun day for me. Tom's wife, Cindy, is a precious soul that I would love to be able to spend more time with, but she is in nurse practitioner school (a straight A student I might add). She is a very dedicated student so we don't have many opportunities to get together. She has a break from her clinicals until January so I took advantage of her availability. I had mentioned that I wanted to have some things monogrammed and she just happens to have a machine that does that very thing. We started monogramming yesterday and Cindy has created a monster. I am monogramming anything that is not tied down. It is so cool.
The guys worked on the windows all day and when they were totally exhausted they came to Tom and Cindy's and boiled shrimp, corn and potatoes and I made a salad. Good food and good friends...it just doesn't get any better.
Today, Erin is going to pick me up and we are going to visit the Sundance Yoga Center where she will probably be taking her Yoga certification. Originally, I was going back to Beaumont with her and then on to Lafayette to move her out of her apartment. Stuart is going with her and she has a friend , Chelsye, who will help at the Lafayette end sooooo....... I am staying in Kemah and monogram until Cindy kicks me out of her house.
Wednesday we are going to the lake and spend New Years. E is going to Houston with her "sister", Sara and they will be spending New Years with their other "sister" Keli. I am looking forward to being with Grannie and Pappy and seeing are friends Larry and Brenda Martin. I have missed them since we haven't been at the lake in sooooo long.
Well, I think I will make some hot chocolate!
Sea Yawl Later !!
Linda
Rusty and Tom Installing 1st New Window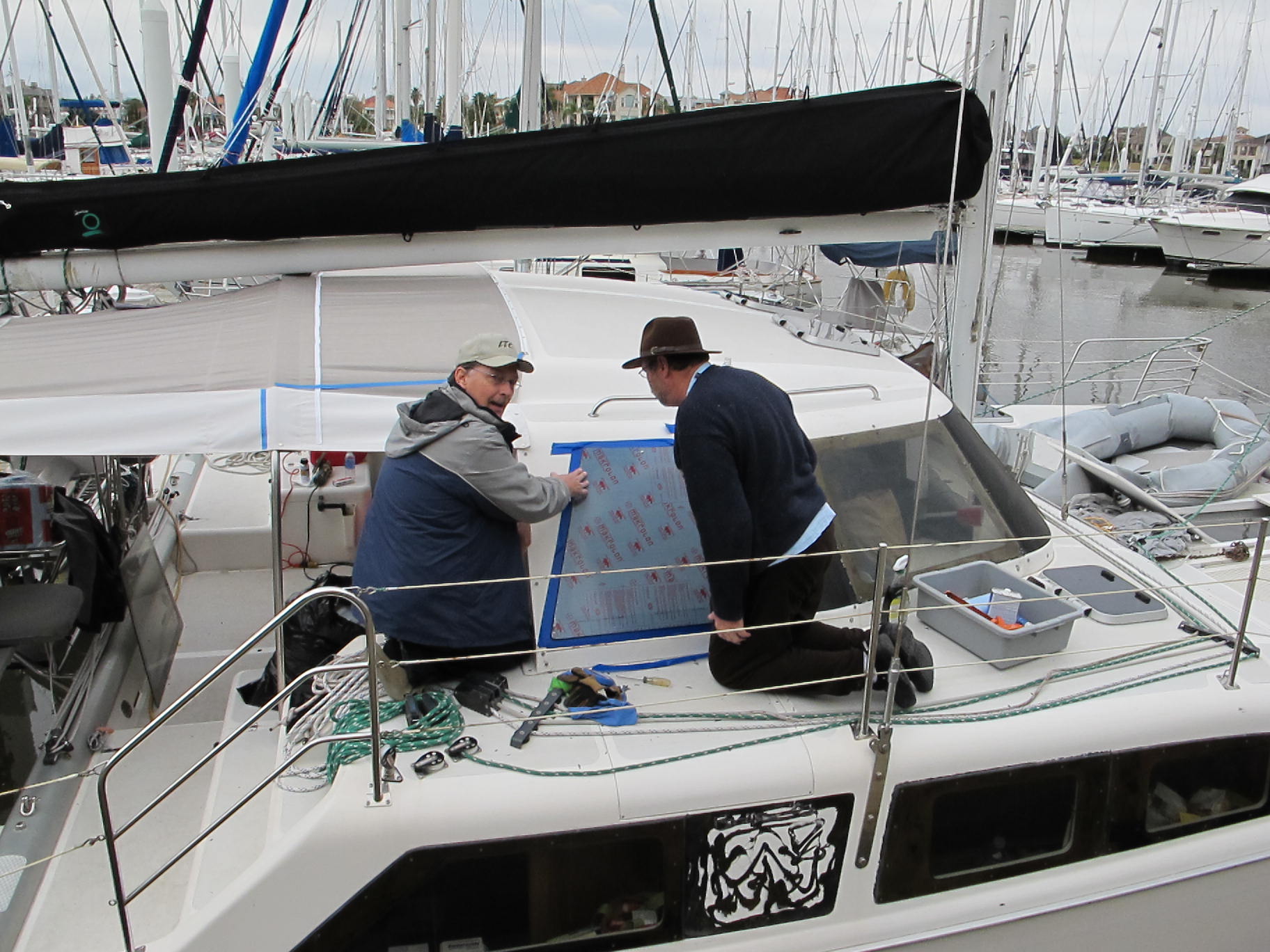 Sunday 27-Dec-09
I haven't ventured outside, but It's cold.... Morning coffee is just right, the sun is painting the masts in the harbor bright orange as it peeks over the horizon to illuminate only the hundreds of tall white aluminum trees rising from the basin here at Waterford. The heater has officially earned it's keep.... The boat warm and dry...... It's great to have Linda back on the boat, I missed her a lot while we were apart getting ready for our trip. Life is good.
The weather looks clear this morning.... I have hopes of a productive day on the windows. As soon as coffee time is over, I'm going to start prepping and cleaning window frames. Tom will probably be here in an hour or so. FYI, fudge and coffee go pretty good together, not the heartiest breakfast but very tasty! One more cup and I'll be ready for action.
Half the harbor is now coated with a fresh blanket of morning sun while the condos to the east will keep me shadowed for a while. Orange has gone platinum and now lost it's own color leaving only the sail covers blue and gleaming sun stars reflecting off the smooth rounded boat surfaces to the south. Flags lay still, daring not to wave their skirts in cold morning air.
I smell the bread Linda made yesterday in the toaster oven. See what I mean.... I'd have no coffee and toast, only fudge for breakfast if it was just me.... Men are not complete without a good woman, I don't care how jaded you get, it's an undeniable fact. Men would still be in caves if God wouldn't have given us our softer side. Thank you God!
Saturday 26-Dec-09
Whew!!! We had a great Christmas but we were on the go. Wednesday we spent most of the day in Buna with Grannie, Pappy (Rusty's parents), Tassie and her husband, Harry, (Rusty's sister) and Linzi ( Rusty's niece). Tassie's gumbo is unrivaled! Even Erin, who has been in Cajun Country the last 5 years, agrees. We had a great day, came home and attended the Candlelight service at our church, Westgate Memorial Baptist. After church we had Christmas at our dear friends, the Rods (Erin's sisters by proclamation). Early Christmas morning we went to my brother, Wayne, and my parents house in Sante Fe, Texas. My mom is about the same but it was a nice day. Christmas evening we went to Humble, Texas to Karen and Brian's new home (Rusty's daughter) to see all to see all of Rusty's children, Karen, Russ and Jonathan and six grandchildren Lucas, Abbie Kate, Lola, Haley, Hannah and Heidi. (There will be a test at the end of this entry :) Erin and Stuart (my son) went back to Beaumont. Rusty and I made our way back to Kemah and "da boat". Yeah! We did it!! (and enjoyed it!)
Today is work day on the boat. Rusty and Tom are starting to put the windows on! This is an exciting yet scary process! I am organizing the kitchen for the umpteenth time. My kitchen does not have a oven or microwave. Initially I wanted a microwave/convection oven like I have at home and the lake. I love them. I never use my real oven anymore. Rusty didn't say, No, but he did say he wish I wouldn't get a microwave/convection because of the amps it pulls. Then I thought I would go with a microwave. I use it all the time at home but when I thought about it, I use it to warm up food, especially leftovers I had vaccum packed. I don't think I will be doing that cruising. Then I saw a convection oven at Walmart--cheap! The decision was made. I found the perfect place for it. I measured and it seemed like it was a perfect fit, except it woudn't go in the hole. The lip on the shelf (whichkeeps things from falling out when we are underway) would not allow the oven to go in the hole. Rusty, as usual, solved the problem buy cutting off the back legs. Wawla!! it fits.
We had water come in (from the unfinished windows) and made its way into the shelf where half of my canned goods are stored and made a mess. I got that all cleaned up. Things still looks like a construction zone but we are getting there slowly.
Rusty's last day was suppose to be Wednesday but at the last minute the client needs him to do another project before the end of the year. He was pretty bummed because he jammed so hard for so long and had a mindset that it was over, and he could start working on the boat. This will likely put off our departure a week. He was pretty sad for a couple of days but he rebounds quickly.
As you see, our web site is evolving. We now have a guestbook and we would love for you all to write in the book. This web site started off as merely a place to journal our trip and to keep our loved ones appraised of where we were and what we were doing. However, it is becoming our daily diary and we would dearly love input from friends (old and new) and family. I think when we are in our golden years and can only sit in our rocking chairs by the fire, we will live these times once again by reading these entries and enjoying our adventure with our friends and family a second time.
I will have to post photo's later since I neglected to bring the cable with me.
Sea Yawl Later!!
Linda
Christmas 2009 Done.....
Linda said it all, we did Christmas with everybody and it's over. Company is gone home and Linda's cleaning up down below, I'm about to retire to the bunk but I thought I'd get on for a second while she finishes up. I loved seeing all my family, but the miles to do so were many. Today the weather ran Tom and me inside pretty quickly. The window replacement will be the single largest visual improvement to the boat bar none. The one we managed to apply today looks like a shiny new diamond next to the original. I worry now that the January winter might impede boat progress substantially... Even with the extra week at work I had hope that we could still leave on the 20th, but that seems pretty bleak.
Our materials and application process for the windows are beyond state of the art. I bought the very best of everything and planned every action down to the special screws, and the neoprene washers I had custom made with just the right compression factor to double seal the screw holes. In 1998 (when our boat was born) the factory used countersunk screws to mount the windows, they later found that that counter sunk screws point loaded the window edges and caused them to crack as UV rays weakened the polycarbonate. I will remove all the screws and "over drill" the holes to allow for thermal expansion after the adhesive dries. The screws are very low domed pan head screws with oversized heads so they cover the holes well and allow the window to move rather than break when it expands. You couldn't pay somebody to take the pains or go to the detail Tom and I are going to on this window project, but we won't ever have to do it again.... and doing it right is indeed very satisfying. The brand polycarbonate is "Makralon" (best and optically clearest in the industry) and the adhesive is Sikaflex 295 formulated specifically for Polycarbonates. I had the washers made to my dimensional and compression specs, no expense was spared.
Cindy brought a wonderful dinner to the boat this evening, we ate, drank and enjoyed the famous Ibert family recipe fudge for desert while we watched it rain. Tom and I studied maps and cruise guides while Cindy and Linda bid on ebay for Pandora bracelet beads..... Guys if you don't know what that is, don't ask...... just forget I ever mentioned it and DON'T ask your wife about it.
Merry Christmas to you all, have a safe and happy new year. Low tonight will be mid 30's... brrrrr. I wanna be in the Bahamas.....
Rusty
Tuesday 22-Dec-09
Halls of Molasses
Things are slow today at work, this time of year they must wax the floors with molasses, things still happen up and down the hallways, but not as quickly as they normally do. Several save vacation for the end of the year so many lights are switched off altogether. The guys that put in so many hours to get the plant back up and running are taking some time to be with family now that the huge money spigot is turned back on here at Bayer, we are again making product. The plant I am working at now makes Styrofoam and Polycarbonate, I am at Bayer (like the aspirin) in Baytown Texas. It's a really nice facility. Chemical plants tend to be cleaner and nicer than Oil refineries. I'll probably take off early today to go help a friend. He's lining up a new set of axles and needs a second pair of hands to hold the tape measure.
Cookin' again…
You meet lots of people changing sites like I do once or twice a year. It's nice to be done with this one… all the pots and pans are hot again and we are making stuff in our 100 acre kitchen. The first part of a Turnaround is my busiest time. It's also the part where I can be the most creative, so I like that. Building a schedule consists of finding out who has the information I need, then hammering all that data into a well placed line of dominoes. The more time I have to do it the better they are arranged. I love to stack the deck so when the Turnaround kicks off all I have to do it hit the first domino and watch them fall. It's never quite that easy, you never see a "perfect world" scenario, but this one was better than most (not a lot of discovery work). There are always things broken or plugged up that we didn't know about, so we hustle to get them planned and scheduled on a day that fits best into the scheduled work. This was a good one, we succeeded and beat the schedule, so that's a good thing all round. The customer and our owner always enjoy a good result, better than that, the personal pride you feel doing a "good job" is very satisfying. I have become accustomed to good results working with this group and I like it. I have never been with a better group of guys
Monday 21-Dec-09
Last Work Week!
Well, this begins my last week of work for not only this year, but much of next. The first half of 2010 will afford me a different job, that of full time husband and captain of our new sailing ship. After all the days I have worked away from home, Linda deserves my full time attention and is about to have it. She is awesome, not only for putting up with me working away, but for happily signing on to this sailing adventure that most guys would kill for. Months of 3:07AM alarm clocks are about to be traded in for ocean sunrises with Linda at my side. How good is that? In the past few months I only allowed myself the required mental glimpses of our trip as a means to an end, an effort of adding to.. and marking off things on my "to do" list. Moments of excitement certainly overwhelmed me, but now…. my part time job and full time job are about to trade places. Responsibility is giving way to sunscreen! We are so ready for what is happening we can hardly stand it.
This week I have begun to fully embrace thoughts of sailing in the warm Atlantic winds, white sand beaches and baby blue water. I couldn't afford to get too excited or I wouldn't be worth killing on the job so I suppressed those thoughts for months while I achieve my hard fought work goals…. Now it will be about watching starfish pass underneath us on the Banks at 4 knots flying my new "Creatcher". How quickly things change, Christmas is truly here… "Luck" has finally been achieved… Ahhhhhh….. better………… Its close and I feel it, I can smell the ocean from here… it's almost time… stress is beginning to fall away from me like pixy sticks from an opening hand.
Three groups
I find that our friends and relatives fall into three basic groups regarding our trip. Most would treasure the "extended time off" to do whatever they want; a much smaller group adds our dream of sailing to the mix. The third and largest group can't fathom why we would want to live on a boat the size of our garage without access to the services and trappings of "indoor" life for 6 months. I can see their point and it deserves an explanation. The first two groups need no resolve so I'll attempt to respond here to the third, the unsettled group. Here are some of the reasons for our trip:
#1 Temperament: First we LOVE the water, if you don't have that all over you like we do, just give us that one… our desire to be on the water is real, just know we are the happiest when we're afloat. Since our honeymoon we have dreamed of a long term sailing trip. Some like the water, others like the mountains.. that's just the way it is, Linda and I are lucky enough to be perfectly matched and in love with the water.
#2 Timing: If we were ever going to pursue this dream, now is the right time. Our health is good, the kids are raised, the stars are aligned, now is the right time to make it happen. If not now… when? At the end of life people seldom regret the things they did… they most often regret the things they didn't do. If something happened to either one of us and we never got to take our dream trip together, it would be our biggest regret.
#3 "Things": I submit; for people to fully enjoy the nicer things, you need to walk away from them for a while or risk becoming petty. We are going "camping" on the water. When we get back we will be happier and more fun to play with… Now don't get me wrong… Linda is packing as many "things" as she possibly stack on that boat, so much so, that we'll look like the Beverly Hillbillies entro scene when we leave…. "Stuff" hanging off every rail..lol, "Come and listen to a story bout a man named Jed…" and I'm not much better…. Getting away from the "things" (that we can't take with us) will make life just that much sweeter when we get home. Quick question: can you still call it "camping" if you have central heat and air?
#4 "Tactile Risk": If you're most devastating encountered this year was misplacing your Dooney & Bourke, you need a good dose of reality. Do something that grounds you. Get out of the Air Conditioning and zoom around, get caught in a summer squall with too much cloth up, that'll add to you're zoomies!… clear your memory banks of meaningless light weight worries that would have never left you bloody anyway… To truly enjoy the good life, you need to maintain a crystal clear grip on reality. And that's hard to do in 4,000 square feet on a warm couch watching Oprah. I'm talking about the difference between watching a golf tournament and playing in one. Some times you just gotta get out and do it! I'm not advocating stupidly dangerous activities to "ground" you. But life happens outdoors, not in perfectly controlled "Clorox and Concrete" boxes.
Consensus
The only consensus among our friends is that we will be missed….we will likewise miss our family and friends while we are out gathering fresh condiments to drop in our gumbo of good memories. Linda and I are super excited to be able to add a little fresh salt….. The only downside is that the trip will have us absent from home for a while. The ultimate happiness would be if we could take every body we love with us. Our sincere wish is that friends and family come visit us on the boat while we are cruising. Its fun to be "out there" but sharing what you love with the people you love is the most satisfying elixir life has to offer. The postcard "Wish You Were Here" was never so intended.
Sunday, December 20, 2009
| | |
| --- | --- |
| New Stack Pack & Bimini | Rusty's sail is here. They tried to deliver it when we were at Erin's graduation. We will get it tomorrow! Thirty-one days and counting! |
Saturday, December 19, 2009
Today family and friends journeyed to Lafayette, Louisiana to watch Erin receive her diploma from the University of Louisiana. UL has many separate ceremonies for each department so it wasn't as long as most. We then went to lunch at a marvelous mexican food restaurant called "Coyote Blue". We said our congratulations and then our goodbyes. Erin will be celebrating with friends tonight in Lafayette, attending her church in Broussard, La for the last time and then return home. We are looking forward to having her home.
On another note: Rusty's last day on the current turnaround is Wednesday. He will then devote his full time and attention to refitting Sea Yawl Later !!. We have given Waterford Harbor Marina our notice and our projected departure date is January 20, 2010. We are planning a little Bon Voyage get together, probably at the Marina, but I will have more details later.
Erin and Rusty
Friday 18-Dec-09
Linda arranged for me to see the doctor yesterday, I usually take my yearly physical every 5 years or so…and it had been about that long. It made good sense to have one before we head out. The nurse just called with the results and told me all the numbers.. everything was in the great to perfect zone…. She didn't use the exact word, but she danced all around the word zoomies. She probably skipped that day in nursing school….. MAN, they took enough blood out of my arm to re-raise Lazarus…… I bet I lost a month's supply of zoomies right there… Anyway I am cleared to go out and play!
Yesterday was the first day I got to see the new bimini in the daylight. I love the colors and how it looks on the boat. A few little tweaks and we are good to go… Pictures will be coming soon.
Safety Kite
I told you earlier I bought a safety kite…. I thought I'd explain a little more about that right now. I tried to explain it to Linda but she fell off her chair every time I said the words "kite" and "safety" in the same sentence so I couldn't tell her about it with a straight face….lol. Well, here's the deal, you be the judge….
I'm sure everybody has seen those wake board kites right? I bought a smaller version of that (about 1/3 scale) called a Hydra "traction" kite. Its 10 feet wide and floats due to air cells that make it buoyant so it's made specifically to be used over water. It pulls pretty hard but not enough to lift you off the ground.…. Here's the "safety" part of owning a 10' long orange nylon kite: If you ever have to abandon ship and the dinghy becomes your new home…. The gas that is likely to be on board won't last the first day…
But… if you had a kite that packs up smaller than a computer case that could pull you along when the winds are blowing, or provide shade when they aren't, I'd say that would be a pretty useful item. I can think of tons of reasons (other than playing on the beach) for my bright orange kite. Do you know how hard it is to see a little gray dinghy floating on the ocean from a search plane? My thoughts are… a big orange pterodactyl flying around in the sky over my boat might draw more attention than a tee shirt on a stick… If you don't have a kite in your dinghy that means my abandon ship gear is a LOT more useful than yours. What else are you going to do while you're waiting for rescue?
We all saw "WATERWORLD" with Kevin Costner right? Remember when he got away from the smokers by launching this huge kite from his bow? That's not very realistic, but it's the same general idea…. plus I'd rather fly a kite than paddle… I might just have to go practice that skill from my dinghy periodically while we are parked on the Exuma beaches and let the locals laugh at me….… (for safety reasons only of course)…lol It probably would make a spectacle wouldn't it. How would you explain that one? I saw this guy… in his dinghy.. flying this huge kite….. lol. I imagine they wouldn't anchor close to me anymore huh? See.…. It is a safety device….
RCS/SYL
December 17 -7:30 pm
Rusty and I are on the boat. We just returned from dinner at the Sundance Grill II at Waterford Harbor Marina. I came back with Rusty to Kemah and we will return to Beaumont tomorrow evening and then to Lafayette very early Saturday morning for Erin's graduation. I had not seen the boat since it was in Galveston for the haul out. The boat looks great! The new sail pack and bimini looks wonderful. The buff and wax looks awesome. They took the stripe, the name Ise Cat and the name Seawind 1000 off and it looks great and ready for us to put its new name Sea Yawl Later !! on the hull. Rusty has designed a logo that is awesome. You will see it in the upper right hand corner of the web site. Cool is it not? Tomorrow I will work on the galley. I am determined for us not to be overstuffed (I am the culprit not Rusty). Tomorrow I will put away the most important items and what does not fit...goes home! I think I have found a great place for the convection oven, right above the stove top. Rusty will just have to wire it. No biggie rigtht? Wish me luck tomorrow. I may never be a minimalist but perhaps I can avoid becoming a hoarder. :)
December 17 - 6:15 am
It is 6:15 am and I have been up since 5:00 am. I am in a quandary. Provisioning has been a struggle. Not in the mechanics of provisioning but deciding what to take. I have read books, asked questions on forums discussed it ad nauseum with Rusty and I still vacillate between taking everything we would ever need for 6 months or take enough supplies for 3 weeks and count on re-provisioning as we go. One sailor suggested that seeking out provisions (I am talking galley stuff not sailing gear) at different ports was part of the adventure. That thought appeals to me in theory but I am not convinced that I would in reality find that as adventurous over time. I have always said I want to try everything but I don't want to HAVE to depend on local fare.
Rusty came home yesterday to fix our heater and we both have doctors appointments tomorrow. (Rusty is getting a physical before we leave). A fellow sailor, Mike, at Waterford has a Seawind 1000 (very unusual to have two at the same marina) and he has been installing AC in his vessel. Tuesday, Rusty went over to Mike's boat the check out the installation ( which is very nice I understand) and Mike asked "how much stuff was he (Rusty) going to take off the boat before we left because he noticed that Sea Yawl Later !! is riding about 4" lower in the water then his boat is. Poor Rusty just couldn't bring himself to tell Mike there is half a kitchen filled with boxes to bring to the boat at home so he just said "I don't know, man."
I had recently decided to bring everything we could but this would mean stuffing the boat and I really don't want to be packed like sardines. So I am sitting here in the kitchen (freezing because we need another part for the heater) trying to decide what to do. If I decide to not bring "everything" then what do I bring? How stuffed am I willing to be? Merrrrrrrrr! ( probably only Erin will get this)
I am going to the boat with Rusty tonight or tomorrow morning and I will re-evaluate things then. I am leaning towards re-provisioning along the way. On another note, I am excited to see Sea Yawl Later !! I haven't seen her since the bottom job, sail stack and the bimini. I will take lots of pictures and have the on the web site in the next couple of days.
Sea Yawl Later !!
Linda
Erin
Our girl Erin graduates college Saturday!!!! Yea!! She did a great job in school and has achieved her Bachelors Degree. We are so proud of her. She's my sailing buddy. There have been times in big seas very late at night that she took the wheel so I could get a wink. She's a trooper! Linda and I hope to have Erin with us for part of our journey, but her life is about to begin in earnest so we will take what we can get of her time. She will at the least, fly in to Georgetown for a vacation with us. Here is our "little" 6'-2" girl Erin…. Congratulations "E"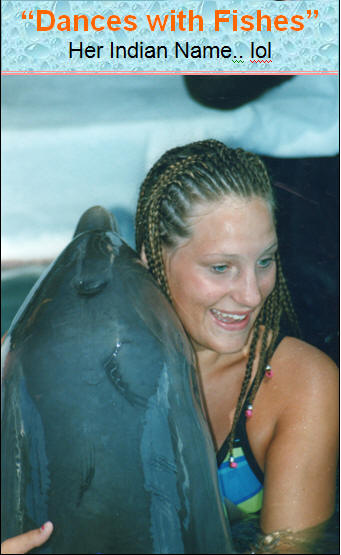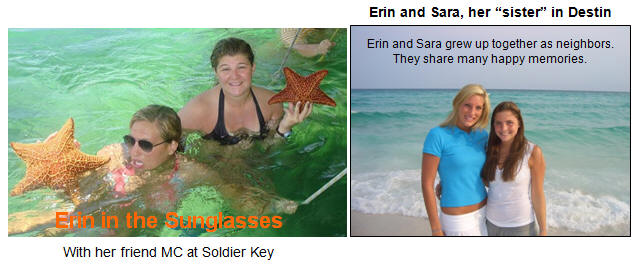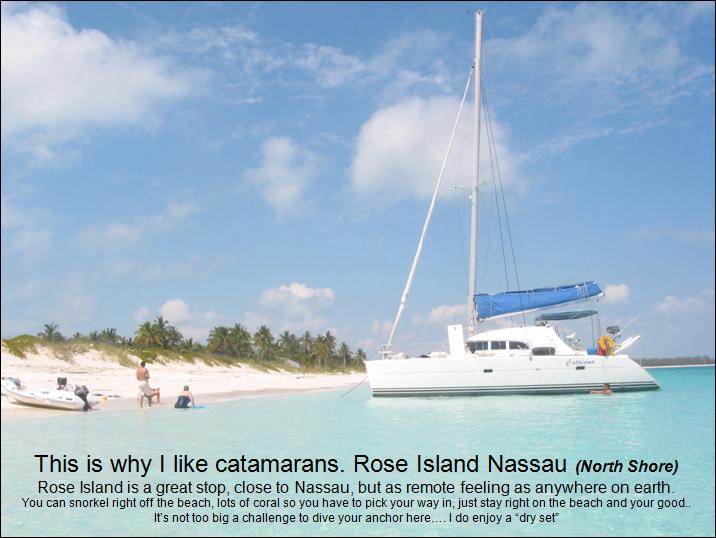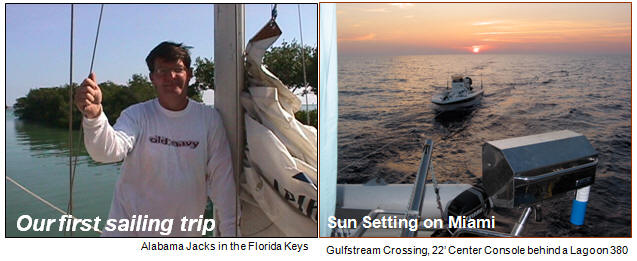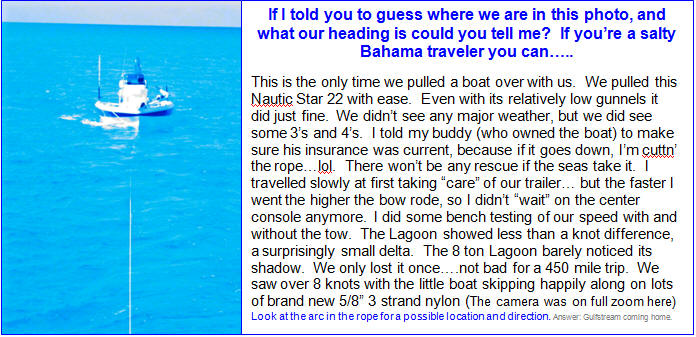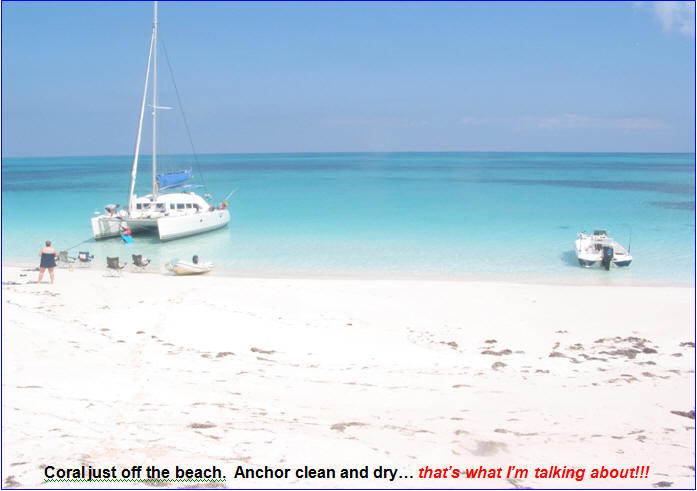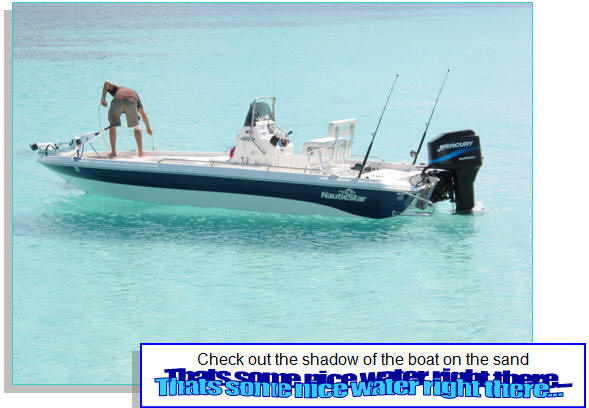 Wednesday 16-Dec-09
I studied the Bahamas cruise guide again last night. We are going to have so much fun.... I plan to go south in the Exumas as comfortably and expeditiously as we can, making Georgetown our first "major" stop of more than a couple days duration. The weather will be warmer the further south we go so we will skip along and do the 90 miles of the Exumas in a couple weeks time, not staying anywhere too long other than waiting on the right weather windows. Once in Georgetown we have the opportunity to day sail to some neat places, and return the following day or two to Georgetown.
From there we will spend several months exploring every nook and cranny for the 90 miles back north. If we decide to go to the Elutheras we will do it after we leave the Exumas. The Elutheras is just not a wow for me yet; I think the Exumas and out islands may be the best part of the Bahamas, there's plenty to see for one season right there in the one chain. I intend to saturate myself with the Exuma Cays in 2010. So often people have a destination in mind and sail right past the prettiest places to "get where they are going". I equate that to my snorkeling strategy I have learned to go slow and look close. If you travel fast looking for fish along the coral, you will see an assortment of fish drifting and darting along and that's OK, but if you spend hours in the shallows looking closely at the rocks, there is a whole ecosystem of tiny tropical fish that make a rainbow jealous of their color in just a 10 square feet area sometimes. I guess it's my age, but these days I tend to enjoy the scenery a bit more than I do bragging on how far I traveled every day on my vacation.
I want to spend a week or so on the west coast of Florida on the way home to Texas, Sanibel is about the 1/2 way point home from the Exumas and it will best be walked when the weather is warmest at the northernmost point of the trip.
There are two ways to get to the Exumas once you round Andros. One way is to not go as far east as Nassau sailing close to the big island of Andros. From Florida you're route is across 80 miles of the Great Bahama Banks then to the Northwest Channel. I love transiting the "Banks", I was told (or read) that Columbus named the Bahamas "BAHA –MAS" meaning "shallow seas". It's an awesome trip, across the 9 to 25' deep desert that lies wet under your keel. You can count the starfish as you glide over crystal clear water. In the days before sport fishing Americans arrived, great schools of pelagic fish (Tuna and big gamefish) grazed the banks in herds like cattle. They cruised the banks by night dropping off the edge to the 90 foot demarcation line for the day. Now the underwater desert is still beautiful, but without some of its former majesty. I love to sit on the bow at night with my battery powered Q-Beam with the autopilot ghosting us along. If you key the light and strike it through the baby blue water ahead like a sword…fish jump out of the water all around…. It's a magical place by day or night.
Andros is pretty "Americanized" with all the trappings that higher populations bring, big stores and plenty services. From what I'm reading Andros doesn't have many sandy beaches, it's mostly rocky shores and creeks you can enter to anchor. Andros' terrain should be a stark difference from the Exumas so I think I would enjoy seeing Andros as well. Andros is by far the biggest island in the Bahamas. I think it would be a good jumping off place. The total distance to gain the Exumas are about the same using the Nassau or Andros routes, but leaving from Andros, you do have a longer single leg run to get to the Exumas than from Nassau.
We will likely leave Fresh Creek (Andros) very early in the morning to have good light approaching the Exuma Banks. Most of the leg will be in deep clear water, nothing to get in your way. No worries about your keel until you get to the Exuma Banks as the "Tongue of the Ocean" is deep and clean. I imagine there is almost no traffic in that area as it is off the beaten path for shipping or cruise boats.
Well, the new Bimini and stack pack are on the boat. Both are OK, but not exactly what I wanted. The stack pack fits very tightly on the sail so it's hard to zip. I was told it will get looser and easier to use with time, but right now it's not the effortless piece I desired. The Bimini in general is nice, but there are some details I want to have fixed before I am satisfied. It has wrinkles in places it shouldn't and I wanted a zipper so I could stand on the helm with my head out of the bimini (that didn't happen). I paid extra for a 2 color bimini with an inset, but it was built with an overlay where the outer edge color is not visible from the inside. It's a cheaper easier way to build it, plus the lines of the overlay didn't fall where I wanted them along the lines of the boat. We need a do over, but it won't be anything major. They will need to change the width of the overlay and make me an overhead access zipper and we will be good
Monday 14-Dec-09
Rusty surprised me and came home on Friday. It was so good to see his car in the driveway when I pulled in from having my hair cut. He stayed until Sunday afternoon when he went back to Kemah to work on the windows with Tom and Cindy (what would we do without them). We just laid around all weekend. I got a new toy, a GE countertop convection oven for the boat. I have been playing with it to see if it is worth taking. So far it is a yes! It bakes, toasts and broils. It even has a rotisserie but I think clean up would be a pain. It is very light weight. It does draw 1500 amps or is it watts? Anyway that is the major drawback but Rusty thinks it is doable. I baked bread and a whole chicken in it. I would rather have this then a microwave. We just will not be warming up much because I will be adjusting recipes to fit into the oven. At home I use the food saver a lot for leftovers and the microwave is indispensible. Also, there is limited freezer space and I am reserving that for beef and butter. There is a cruiser forum (Cruisersforum.com) that has been invaluable in obtaining information about provisioning (they have all kinds of information about sailing, destinations, equipment, etc). It seems you best take all you can with you. In Nassau a can of Cambells chunky soup is $6.00- yep $6.00 US dollars. I will take plenty of flour, rice, yeast, spices, tomato paste, dry beans etc. I want to buy the local foods but I don't want to HAVE to. After this first trip I will know what we forgot and what we didn't need to bring. I have found a boxed soy milk that is surprisingly good, Soy Dream. I may leave the bread maker at home since I can cook bread in this oven. It sure is easy to let the bread machine do all the kneading but... We will see. I still haven't found a bread recipe that is a wow but I will continue to try. I may try an Amish Friendship bread but it takes 9 days to make the starter and it has a lot of sugar so I am undecided. Erin has been at the lake with some friends for a post-finals break. She receives her diploma on December 19th. A college grad with a 3.2. I am so proud of her. She is bringing a box of paperback books for us to take for reading material that has been at the lake waiting to be read.
Sea Yawl Later,
Linda
Friday 11-Dec-09
Work has been busy all week, I'll probably work Saturday, but that may be the last morsel of overtime I see for quite a while. Raised in the country, I know you have to make hay when the sun shines… When in a turnaround phase, you have to stay with it and make it happen. Working turnarounds takes a certain mentality, unlike a 40 hour maintenance job. Maintenance is slower paced, but when they turn off the spigot of that mega money making machine (a refinery)… for some reason they get very anxious to turn it back on. The guys that can turn it back on the safest, quickest and most cost effectively will always be part of the solution. JVIC (the company I work for) makes sure we are always part of the solution, not part of the problem. We have a good bunch of guys that only work turnarounds. If we didn't offer the best solutions, we wouldn't have a job and I enjoy being part of that good performance package. The beauty of my work is they ALL end. It was not uncommon in my early career to have fifteen W2's in one year. Since I began Scheduling, the term is usually a year at each location getting ready for the T/A, and 30 to 45 days of elbows and @$$holes at the end of that year. I have stayed with one contractor for a while now so my W2's are easier to find.
My job on the T/A (turnaround) is to take all the jobs the client needs done during the outage and manage them in a computer tool called Primavera. Basically I take the deck of cards I am given and shuffle them to make the individual jobs happen in the most cost effective and logical means possible. If I and Primavera can save one day of down time by finishing 24 hours sooner (operational sales are often a smooth million dollars a day) the program and the talent to best manage the work can "make" big money for the client. Having years of experience with T/A's (I see them one right after the other) I am in a unique position to greatly help the client that only sees a T/A every 5 years or so. The client's job is primarily to operate the units, our job is to overhaul them and I'm lucky enough to be part of one great team.
It's kind of like owning a car: The driver can change a spare tire and put gas in it, but if the motor goes down, you have to get somebody to rebuild it for you. The "motors" we overhaul are often measured in acres with 200 foot tall towers and 100' wide tanks with piping running all over them like spaghetti. Interestingly enough JV has a job going in St. Croix right now!!! Very Interesting….. My Job RV can make it there easily huh?
Refineries are cool, they are nothing more than huge kitchens that cook crude oil and make everything from Bunker Oil to Butane and everything in between. Bunker Oil is a low grade heavy oil mix that big ships burn for fuel. Refineries have pots and pans, stuff to stir it with and pressure cookers. One day I'll explain how a refinery works, it's actually really cool. Chemical plants are much the same, but their feed stock isn't bouillon cubes, it's often really nasty chemicals that when combined correctly and cooked right makes something really neat that people want to buy, kind of like making a cake only bigger. Nobody eats raw flour, but if you put some salt and lard with the flour and cook it, you come out with something really tasty. Nobody has use for dangerous chemicals on their own, but put certain ones together, stir it just right and you can make nylon for carpets and car parts…. all kinds of useful stuff. More on that kind of stuff later….
Sea Yawl Later !!
Rusty
It's beginning to look a lot like Christmas!
All the stuff I ordered for the boat is arriving at home in Beaumont! The UPS man and our two miniature weenie dogs are on a first name basis now. He knows they won't bite him and they know they get to chase him all the way down the driveway once he's in his truck…. It's hilarious.. If we stand there in the breezeway saying no, the dogs hold their heads low looking up sadly with those big eyes rolled up at us.. but they don't chase the truck….. we can go inside and as long as they can see us looking at them, they won't chase… BUT, the very second we can't see them (even well after the truck has gone) all 8 of those little 1 1/2" long legs start to flail man…. They break around the corner barking and running down the driveway like moths to a light bulb…. Happens every time…
I ordered lots of my stuff from Defender.Com. I have beaten Defender's price on selected items, but normally they are my "go to guys" for mass orders of rigging, hardware and all things marine. For Adhesives and some cordage I found Jamestown Distributing to be a good source. The stuff I need to look at or hold in my hand I buy from West Marine. Here in Kemah, there is a multitude of Chandleries and marine services. Kemah harbors one of the biggest recreational fleets in the USA. Local knowledge (Tom) hooked me up with Lakewood Yacht Services. They supplied and advised me wonderfully on my Air Condition Install. Dennis is an awesome reference, we traded parts back and fourth until I got the pieces I really needed. Great store, great people, I can't say enough about Lakewood.
The new ground tackle, Inverter, underwater camera, Explorer charts, guides and tons of stuff came in last week. My Christmas was awesome… and two weeks early. I took off Sunday to go home to Beaumont. Linda let me lay around and play with my new stuff all day and be a slug, it was great. She kept bringing me things to look at playing Santa. How often do you get to spend 20K on fun stuff, on TOP of buying you're dream cruising catamaran! I can tell you how often for me… ONCE more than I ever imagined…
Tuesday, December 8
We finally have the web site up and running. Alot has been happening in the last three months. We have been refitting the boat which now has officially and finally been named "Sea Yawl Later !!". We are much further along with the refit then we thought we would be because of the efforts of our dear friend, Tom. He has been extraordinary!! The AC/Heat is installed, the windows are well on their way of being ready to install, the new bimini and sail stack should be in Friday, the sail Rusty designed should be shipped from Australia Thursday and Rusty and Tom just sailed her back yesterday where she was hauled out for a bottom job, mast lights installed and buffed and waxed. We still have a ways to go but we are getting there.
Pearl Harbor Day…. For sure.. Our Trip from Galveston
It is cold here in Texas…… It snowed, sleeted and was generally yucky for the past several days while my boat was on the hard in Galveston. The only good weather day we had was Saturday, the weather broke a bit so it was clear and calm for a short period, but bone chilling cold.
The Weeks Forecast: Tuesday through Friday expect cold weather with heavy North winds and blowing rain.
Local Geography: Galveston Island and the Pier 77 dry docks lay South of East so the return trip to my home slip will be North by Northwest.
I called the yard Saturday the 5th, I was pleased to find that the dock hands were working and on MY boat.. Being generally lucky, I maintained an anxious hope that she might be done for Monday's weather window.
If I couldn't get her Monday, no telling when the winter would release her back to me, and like I said earlier she is my out of town work RV so I really needed her home. I called the boatyard Sunday to see if I could raise anybody and the phone rolled over to Robbie's cell. He couldn't get confirmation that my boat was finished, so …. my choices were to take off work Monday and gamble that she was ready, or wait and see. If I waited until mid morning to decide, my weather window would close and I'd need Rudolph the Red Nose Reindeer to get me home.
Monday 7-Dec-09 (Pearl Harbor Day)
I decided to go for the only possible good result, which was splashing the boat Monday morning. I met up with Tom and Cindy at my home slip in Kemah where we left my car, to be joined that evening (hopefully) by "Sea Yawl Later !!" I got a call from Robbie that she was indeed ready, so my luck was running. We got to the Galveston yard and she was already in the slings… Tom boarded while I settled up the bill. Tom already had the engines warming up when I stepped on board as she was becoming re-acquainted with Galveston Bay. What I haven't mentioned so far became the most prevalent feature of the day… FOG….. It was very thick driving over, and even thicker on the water. Warmth and moisture create the stuff… but fog usually burns off by 10:00 right!...... wrong….
Winds were light but visibility was less than 100 yards when we steered out of the small harbor entrance. Life comes at you pretty slowly at 4 knots, so we decided to ease on with our ears pointed forward. Tom contacted Houston Traffic on the VHF as we crawled north across the shallows to intersect the ICW for a short run before turning north again to jump off "main street" and on to the channel leading to Kemah. Tom stated our intentions on the VHF to Houston traffic and found out that the Intercostal Waterway and Bolivar Roads were still open, there was light traffic, but everything was moving so we tip toed along to join them.
I immediately tweaked our radar while Tom stood watch. Anybody that has ever played with radar will understand that gain and many other settings need to be optimized for current conditions to get the best visuals for that particular day. We came across a couple secondary route buoys, I tuned the radar until I could see them clearly and we were set to go…. If I could pick up the buoys on radar, it's better and more accurate than you should count on GPS location. I'm amazed how accurate the GPS is most of the time, but I have also seen it show the right picture, but show you a mile off from where you actually are. The entrance to Bimini harbor is goofed up like that. Radar can be overlaid on the chart platter to confirm your exact position.
We were in constant VHF contact with two boats moving our way. They soon came into view comfortably off our bow. We approached the ICW at a 90 degree angle so it was easy to confirm the channel location by extrapolating our two foggy friend's radar signal. One had a heavy Cajun accent (coonass) to be exact. Tom and I enjoyed his radio work. The two fog laden tugs passed out of sight to port, a bit later we turned opposite their path to Starboard using their vivid radar footprint for range markers to center punch the channel. With the tugs behind us and ICW buoys coming into view often enough, we moved ever closer to Kemah in the dense fog. The certainly of knowing our exact location made progress less tense, but our senses stayed fully tuned none the less. Tom is a great decision maker and a pleasure to have on board. He's the kind of guy you want to sail with, but even more he and Cindy have become our very best friends. We enjoy their warm company immensely.
We chose to run the edge of the ICW buoys to allow room for any un-reported traffic. It was comfortable enough to ghost along in 6 to 9 foot of water riding just outside the channel spoil line, I kiss the sand when my depth finder says 2 feet… So it was the red side of the ICW to Bolivar Roads, then outside the green markers once we got into the main body of Galveston Bay headed north. I have been in these waters many times, and Tom can multiply my trips by 1000. We were in familiar territory half way home when the weather changed from fog to fog and cold rain. More radar tweaking to filter out the rain…. We soon realized we would have to press our nose onto the cold weather window we hurried to avoid. Luckily the front had moderated on its way from the great white north… as it went, the front revealed itself to be a light one that washed out quickly. Overrunning warm air filled Galveston Bay the next day pushing the cold air back where it came from for a while.
When the rains came it was watchful eyes and fire up the heater for the rest of the trip… Both of us sat at the salon table keeping watch through the 6 big picture windows of my 12 foot wide dodger wishing for a bottle of RainX as Otto steered us home. (Otto the autopilot). 4 ½ hours after splashing the boat we were tying up in a light drizzle in slip 2 dock 11 at Waterford Harbor.. home… man-stuff duly accomplished, Tom and I were gladly home but happy with such a well accomplished task. Not a dream trip by any means, or something we would choose to repeat, but well accomplished none the less. No hits no runs and no errors.
Pearl Harbor Day was cold and tense for Tom and I, but we got her home. Rudolph would have certainly been welcome for the second half of the trip….. As I walked up to the car I looked back at SYL.. sitting there in her slip. She seemed to waddle her tail like a duck as we walked away… she was nesting with the other harbor mallards.. all snug back in her home without complaint. Gooood boat…. Tom, Cindy and I had a hearty meal at Joe Lee's Seafood and I spent a nice warm night at Tom's before returning to my floating condo the next night
Sea Yawl Later!!

In Galveston having a bottom job!

| | |
| --- | --- |
| | Rusty going over bottom job |
Wednesday 2-Dec-09
It's getting cold here on the Texas Gulf Coast. Of course "cold" is a relative term, kind of like someone calling themselves a "singer"…. If you've seen the audition segments on the recent reality TV shows, the self appointed label of "singer" like the term "cold" covers a lot of ground. Cold in my part of Texas is generally in the 40's and 50's. It does freeze; in fact tomorrow may give us our first shot at 32 degrees.
So far my friend Tom and I (mostly Tom) have done quite a bit on the boat preparing for my and Linda's early 2010 departure. I never guessed we would be this far along so quickly, but it's going excitingly well. I have been at work for 70 to 90 hours a week, so it really has been my buddy Tom running point that got us so far along. He's working me to death trying to stay up with him…lol. I feel guilty with him working so hard on my stuff, but Tom can't sit still… He's going to always be busy doing something and right now he's helping me. What a blessing.
I work "Turnarounds" in the petrochemical industry. Every 5 years or so they have to turn off a refinery, clean all the gunk out and fix things they couldn't fix while it's running. It costs big bucks every day they don't make product, so I have the opportunity to work long hours during the 30 to 60 day turnaround phase. My boat progress is largely due to having good friends and a wife that is excited to sail as I am.
Like always when buying a new boat, there are things you know you want to do to the boat, and things that pop up later you didn't plan on. It's the nature of the beast. If you are mentally destroyed by unfortunate surprises, take my advice and don't buy a boat… For instance the canvas looked really good when we bought the boat, but the 40 mph winds on the trip from Georgia to Texas reduced the bimini to tatters. We took that as an opportunity to change the design and color schemes so now she is more "ours". There is warm gratification involved for a guy when he "customizes" his new man-toy…. so much so that it anesthetizes the wallet pain to a strangely bearable level, even bordering on enjoyable. It's weird what boats do to people… We calculated $20K for the refit and it looks like we tagged it pretty close. Here is a list of the boats existing equipment and what we are upgrading:
Existing Gear:
SSB w/Pactor Modem. The modem needs to be installed; it's new in the box.
Color Radar (up and running well)
Extra Mainsail and battens
2 New 9.9 Yamaha main engines with trim and tilt.
Watermaker (new but needs installing)
Achilles Dinghy that needed some attention
Dinghy motor (salt water stuck) I couldn't pry the cowling off so it's off the grid.
EPIB
Upgrades:
1. Dometic 16K BTU Self contained AC with heat: We are covering all living spaces with one self contained unit. Two vents to port, two starboard and two in the main salon. A lot of time was spent designing a nice install; I'm super pleased with routing and operation of the final product.
2. Honda Generator: I have a Honda EU2000 that is probably the sweetest piece of equipment I own. It powers the A/C easily. Of course we won't use A/C much in the Bahamas, but the boat will serve as my work/travel RV when we are home (like it is now) so I need climate control on the boat. It was nice to have heat crossing Galveston Bay yesterday on the way to haul out in 3 to 4's at 50 degrees Fahrenheit. Comfort during our Gulf of Mexico to Florida passage in January / February will probably earn the heater its place on the boat. We will stop some but we plan on power sailing to Florida when the weather is right, not doddling too long until we get to the Channel 5 Bridge. The Honda will serve as our AC source to charge batteries in remote locations and power the 120 volt system as needed.
3. New Windows: The factory windows (11 years old) showed their age, so we are changing all 14 windows on the boat. To date we have removed the 6 upper windows, Tom built the replacements and put the old ones back on, so the boat would stay as clean as possible in the boatyard. Nasty things happen around a dry dock. Even though you expect it, your boat comes back with more crap on it than you ever imagined. We knew to close it up as tight as possible, so the old windows went back on. When she comes back to her slip we will deck her out with the new top windows and start on the lowers.
4. Bimini / Stack Pack: The boat had a cadet gray bimini and a blue stack pack. The bimini we are having made has a cadet gray inset with a 12" wide white border and long radius aft corners. I am excited to see how it turns out. The factory bimini chops up the boats lines, our design should be nicer. My boat has long dark windows along the lower hull and upper deck so I wanted to accentuate that same theme with the black mainsail cover, the stack pack will be tall and black.
5. Watermaker: I will install it with a 4 gallon poly tank in line before the main water tank. I want to always have 4 gallons of fresh water available for drinking that has never seen the main tank. I can do that by bringing the water supply line through a small tank located high enough to gravity flow back to the galley. The drinking water tank will fill then overflow into the main water tank. The watermaker install is planned right after the windows.
6. Electric Windlass: I bought a Maxwell electric to replace the manual windlass. Anchoring is your number one safety maneuver when something bad happens or is about to. I want to be able to get my tackle aboard as quickly and simply as possible. Along with the Maxwell, I got a fresh 90' of chain and a 38# Manson Supreme anchor. I'll keep all the existing ground tackle for spares. I have two rollers so there may be room for two anchors on bow (the Manson and the plow) we'll see.
7. Charging / Batteries: I replaced all 4 batteries with group 27's (the largest that would fit in the hole) I actually relocated the batts to make room for the air conditioning unit, the batteries now reside under the port salon seat. I moved them to a lower and less used space. We have two solar cells, and they do a descent job, but while cruising I want to be able to replace my amp hours quickly to reduce generator run time so I bought a Xantrex Prosine 2.0 Converter/Charger. It will give me 2000 watts of A/C and throw 100 amps at the batteries when we are on 120 volts. I don't plan on scrimping too much on wattage use so I need to replace it easily. Our plan is to stay on the beaches, not in the marinas so "self sufficient" means a lot to us. I need a worthy power system; this and the little Honda and Xantrex should fill the bill wonderfully. The Xantrex should arrive this week.
8. Refurbish the Dinghy: Achilles makes a great boat, so I opted to have mine reconditioned. I had my eye on that new Walker Bay but decided I had a good boat. I had to remind myself that "what you have is ALWAYS cheaper than what you want" so I am staying with the Achilles. The lifting eyes up front were bad, I had the lifelines replaced and the one small leak repaired, so now it's good to go. Dinghy motor: A choice of several I already have. I've narrowed it down to either the 9.8 Mercury or the 25 Yamaha 2 stroke. My dinghy is pretty big (so are we) so I will probably use the 25. We will spend a lot of time in Georgetown, so our water taxi may see some touring. The speed of the bigger motor will easily pay for its weight. In fact all the Exumas should be a nice place to run the dinghy. Our catamaran beaches well, especially with the bow ladder that gives you great access to ankle deep water when beached. I draw 2 ½ feet. Walking down on the beach in the morning without having to mess with the dinghy is pretty nice. Waking up slow with your feet in the sand rather than water on your butt from the dinghy seat is pretty special to me.
9. Bow Ladder: The Seawind 1000 Catamaran has a ladder that lets down under the bow for beach access. Mine is pretty much used up, so I'll have a new one built locally. One of our favorite things is eating lunch under the boat. Sounds weird I know and completely bonkers to a monophile, but in the heat of the day we like to get in the water (in the shade) under our cat with a nice cool drink. I'll make a shelf that attaches to the ladder to hold our goodies. It's amazing how many little treasures you can find sifting sand through your fingers in the shade of a 20' wide cat. When you get too hot snorkeling, there's always shade under the boat….. Hence the name of our blog "SittonOnTheBeach"
Other than maintenance items like light bulbs and fans, that's about everything I need. Probably too much crap in some sailor's eyes but that's OK, they can do it just like I am, "any way they want". I will own a Garmin 478 with XM weather capabilities, and a "Spot" device for mom to keep track of us before we go. I have LED lights to mount for night work, but that's about it.
Life Aboard "SYL" for the moment
I've been staying on the boat full time while I'm working heavy overtime because Beaumont (home) is 30 minutes further from work. At Waterford Harbor in Kemah my alarm goes off at 3:07 AM, in Beaumont the alarm moves well into the 2's… (a bad thing) so I have been on the boat for a couple months piddling on small stuff in the evenings and hitting it hard when I get a day off.
Linda stayed with me on the boat the first few weeks until it became evident that we had too much to do around the house to get everything settled before we go, so we decided to divide and conquer! She went home to take care of "stuff". I drive to work in the dark and come home in the dark so it's not like we had much time to sit around eating Bon Bons anyway. We decided to work hard so we could play sooner. Linda is anxious to come back aboard in a few weeks ready to roll! It's getting close! My job should wrap up just before Christmas and my list is getting shorter every day. I know I won't mark off everything before I go, but I'll certainly get the big stuff and we are well through much of it already. OH, I bought a "Safety Kite" Linda always guffaws when I describe my 10' kite as "safety equipment" more on that later….
From Here to There…
Periodic boat issues may pop up in the next 6 months while we are in the Exumas, but my money is down buying a boat that I KNOW needs some minor attention. I feel good that I paid the right price and that my dollars and sweat are sending me off "fresh" rather than leaving on the second half of the batteries or systems billed as "good to go". Paying top dollar for a "ready to go" boat is often disappointing, in fact I hate to pay for something twice so bad that my purchase strategy was to find a boat that was solid with new big expensive parts, but still needed the "medium priced" stuff to make her fresh. This boat had brand new engines and lots of the medium price parts already there. All that was left was freshening up consumables like batteries (and windows) then adding the upgrades I wanted. Even brand new boats have their gremlins. Not to sound negative because I'm not, but the bottom line is all boats need work pretty much all the time. The right thing to do, is to leave as "fresh" as your budget will allow and look forward to fixing your boat in some of the prettiest places on earth. With that attitude you'll do fine.
One time I was carrying a rudder on my shoulder up the dock past all the mega yachts in Cat Cay to do some repair. One of the professional captains languishing there on the dock spoke to me as I passed saying "I guess sometimes you have to be resourceful". I stopped with the 2" rudder shaft biting into my shoulder and said "you can be rich or you can be resourceful, and I'm resourceful" Other than seeing it first hand, I feel sure he didn't know much about either one….
Fun and Folly…
I put quite a bit of "play money" on my boat. I bought stuff I didn't necessarily NEED, but things that would be fun to play with or added a convenience to increase the personal "whoop value" of my man-toy. Here are a couple play things I am excited about! I bought a nice underwater video cam. It's the one they film deadliest catch with. This ain't no toy..lol It's robust and comes with a 75' tether. You can clamp it to a boat hook to look around under your boat. Or you can drop it on a reef to see if dinner is lurking, its good for 150' depth and has it's own lights, its really cool! I think it would be interesting to mount it under water on a pole looking forward about midship of the stern. It may be of some use picking my way into the shallows on my cat. That way you could SEE your boat bottom in relation to the terrain visually right there on the chart plotter. The manufacturer was adamant about not using it for navigation, so basically I'm just chasing school fish with it, but if I happen to see something I might hit and happen to avoid it… I figure that's all the better. It plugs right into a TV, Computer or AV plug on your chart plotter. Cool huh. Another play toy: Being a catamaran I got a 3 gallon globe shaped aquarium. I figure it might be fun to catch some small reef dwellers and watch them for a while, then dump it all when we move. That doesn't make me the great white hunter, or a survival master… but it might be fun and good exercise. Them little buggers are fast!
The most serious folly so far (money wise) was designing my own sail. The Seawind's fore triangle like most cats is pretty small. Pointing in light airs, or even reaching when the winds are 5 to 8 mandates lots of square footage on the bow. Some of the most peaceful and fun sailing is done in the light stuff. If you have to motor every time the winds fall below 8 on your nose, it ruins the mood and I just don't want to miss that joy. I have a big fat asymmetrical spin, but nothing big to reach or go to wind. Drifting along with a large headsail is bliss and I needed.. no…. wanted that capability.
Conventionally a bow sprit with a nice screatcher handles these duties well but that would be too common and mundane for me. Being the aero and hydro dynamic genius I am….. I like to try things and risk failure to have something just a bit better or different than the rest of the herd. Conventional wisdom is something to improve on, not rely on. Years ago I raced small powerboats. I loved it and was very successful. With all my work and testing new ideas, I found if you don't think "out of the box" all you get to do is follow the guy with the most money around the track. I'm not rich, I'm resourceful!
Premise for my Folly: The problem I see with sheeting a large headsail tight on my boat is.. a catamaran has a BIG dodger, I can sit 8 people comfortably behind mine… I haven't measured it but it's probably 12' wide and very close to the fore stay, so you can't really sheet in 7 degrees off the keel line for maximum pointing with a lot of cloth. There are some other aerodynamic advantages specific to a catamaran on this great folly I won't bore you with, but here's essentially what I'm doing:
Creatcher…
I am installing a hard point on the bows to tack a big headsail to lee that will fly outside of everything down the side of the hull. It will haul up by the spin halyard and sheet to the spin standing blocks next to the winch. I'll be able to sheet that thing in to 5 degrees and point with a double slot jib. She will be almost 500 square feet, so it will be mighty powerful in 5 to 8 knots. I'm making it pretty flat because I want to point with it. The material is low stretch Mylar to minimize sail skin drag and point as high as possible. If you haven't visualized it yet, yep, it will set on the boat canted. The head will be on the center line of the mast, and the tack will be 9 feet out on the downwind bow. We'll have to play with draft angle, and I won't bore you with all my thoughts regarding how it solves what I call "lee hull draft"… but I'm excited that it's almost ready to ship! I coined a brand new name for the sail. While everyone else will be running their Screatchers… I'll go higher with my "Creatcher" (basically a screatcher without the big "S" at the front) It may be nothing more than nice shade and something to play with when the wind isn't blowing… but that's OK too. I have usually been right with my out of the box ideas, so much that I spent a bunch of money to try this one. If you see a guy in the Exumas this season on this cat with a crooked sail.. that would be me…… just chuckle and look interested and I'll bore you with as much theory as you can stand. "The proof will be in the pudding" here in a few weeks!
Safety Gear….
I won't say much about my 10' kite yet because Linda still has me gun shy. Every time I talk seriously about NEEDING a 10' kite for safety she falls off her chair laughing. I guess she knows me all too well…. But seriously, it's a safety tool… (it is Linda) you wait, if we… well, never mind I know better than trying to justify it. Ok, it will be a blast to play with on the beach. There… I said it.
Catamaran Carma..
Life aboard "Sea Yawl Later!!" will NOT be boring. I'll have enough toys in my box to keep me happy, and Linda has brought enough crap to cook and cook on that a small troop of boy scouts could live off the boat's store for a six month jamboree…. AHHH.. the life of a catamaran sailor… Blissfully ignorant of the proper sailing terminology, etiquette and techniques of captaining a "real boat" (the kind with only one bow) My question is… why do they even make those anymore? Don't the skinny ones tip over sideways and rock a lot when your stopped?¿? LOL…. We, the new breed of sailors, we good time fools… unwilling to suffer the "dignity" of sailing a real boat, failing to grasp the history and pride of getting thrown out of your bunk at night have moved to the dark side. I admit it… I have succumbed to the allure of twin hulls… I heard the call…"LUKE…Come to the Dark Side….." I did and I LOVE it. Blame it on Nintendo… or some other generational pollutant. The real truth is, we love to pull up on the beach and park. I bought the only vehicle made that can do that. Call me soft, but call loudly… I'll be sleeping all night and may not wake as easily as a monophile. (hate mail bait fully applied and rubbed in……)
Saturday 5-Dec-09
DANG it's cold. Last night it got down below freezing. The bottom job is done, but yesterday the weather was unfit for human consumption. They closed the boatyard and sent everybody home so they didn't finish polishing the hulls. They might work on it today, but that is in question as well. I like the guys at Pier 77 on Galveston Island. It appears the haul out and shoe shine job will go nicely. I'm having the lettering / vinyl striping removed, the whole boat buffed and waxed, a fresh coat of ablative on the bottom.. I'm also having and all the lights on the mast changed. The guys in the boat yard were glad to get a quick easy job and jumped right on it. When she goes back in the water she will have a new name and officially be MINE. I have a 27' Stiletto racing cat named "Sea Yawl Later…" So the Seawind will be the next version of that name: "Sea Yawl Later !!" Instead of calling her number two, I added two exclamation marks to the decidedly Texas branding.
Sea Yawl Later !!
COLD!
It was just below freezing this morning at 3:30 when I left for work. Galveston Island is a shade warmer so the boat shouldn't have suffered any frigidity while the wind was blowing up under her skirt on dry dock. I was concerned, but my decision to let it ride was likely a good one. The shallow puddles on the ground walking in to work this morning weren't even frozen, so I wager I'm fine. I'll call later today and see if they are working the yard today (Saturday) but I doubt it. We southerners scare pretty easy when it comes to ice on the roads. We got snow yesterday! Several hours there were huge flakes coming down, and then it would turn to drizzle, then later small sleet. We have to be reminded every now and then all the reasons we like to live in the south…. Yankee weather… Do you ever wonder why Yankees are so gruff? Think about it… if you had to live in that crappy weather you would be mad all the time too! I suspect they either get mean and crotchety or develop a strong constitution to cope with all that cold… brrr…. I don't desire to become that mentally accomplished.
Zoomie Technology 101 (serious readers stop here)
I wouldn't make a good Yank, too little desire for serious life skills like fortitude and gall. I figure none of us get out alive, so why keep your panties in a wad all the time. Bear with me here for a second and let me explain my personal take on the key to happiness; let's call it "zoomie technology". All you serious minded individuals that need loosening up turn your hat around backwards, scoot the seat up and pay attention. If you're already not interested because of my flippant and highly unserious word "Zoomies" then you are exactly the ones that need to hear this. That was a test and you failed!... listen up! Taking life too seriously uses up all your "zoomies" or whatever life is made of… if you stress and fuss around you run out of zoomies quicker then…. that's it…..we only have so many zoomies. See how simple life is….. The only thing worse than using yours up is stomping on others peoples happiness to release your frustration. If you get your happiness by destroying others, you lose, see me after class. How juvenile can you be….
Zoomie Technology 202
I think the only way to keep your zoomies is to laugh at life and be happy. As long as I'm attempting to spread the cow pies out completely flat, I'll let you in on another life strategy I have deduced. I am not a drunkard, nor will I leave port without light libation. This is deep so pay attention.. See here's the thing… brain cells and zoomies are different. But they are similar in that both can be popped… and brain cells can pretty useful, so there's a delicate balance; I battle being too smart all the time so I titrate that with regular but controlled doses of whiskey. In my heart I believe when a brain cell dies due to correctly metered doses of distillery dregs… it's residue becomes natural food for unborn zoomies, and I MEAN INSTANTLY. I'm sure you have seen how drinking instantly makes people smarter….. There's the proof right there!
If the previous attempt to make you smile lightened your heart even a wink.. I just increased your zoomie count, that in turn increased mine and I do enjoy the perpetual motion of a smile. If we ever meet, I want you to give it back to me! You guys that take life too seriously… burp fart or otherwise give your own zoomies room to breathe… take it easy ~~~ life isn't all about you… you don't have to carry everybody else's load.. relax and zoom around a bit. All you other guys on the other end of the scale… a stern word of caution here: Don't be one of those annoying souls that overly imbibe, balance young Luke, must learn balance…..sacrificing too many brain cells for the sake of science is a downhill road. You know the ones I'm talking about. He's the guy that you can only stand when you're drunk too! and then only barely… Don't zoom around too much or you'll end up on a road you never intend to take!
If you followed any of that… you too, now understand the incredible nuances of zoomie technology. OH, I almost forgot….…. certain zoomie acceleration techniques are only useful if you're over 25… Libation is an accelerant that must be limited in you're youth… see.. the problem is.. high pressure builds up on specific fluids that exert pressure on your brain and cause an imbalance in your thinking. When you're going through the "rage" phase of life (16 to 25) opposing winds and currents can play havoc with your zoomies like a North wind on the Gulfstream. If you're in the "rage" you can't afford to jack around with the helm!
Before you have achieved 25 years of age you need to keep it lined up in the middle and pay full attention to your plotter… (your mentors) You can't afford to mess with your zoomies. As certain pressures build in the pubescent male, nature provides him with an automatic education… even a treacherous man is forced by nature to learn how to treat women better in order to achieve those lower pressures we all desire….. Bottom line.. trust me…. (an old guy) you have to wait until you're 25 or older to successfully incubate zoomies through liquid libation. I'm through smearing my thoughts around on this page…. Some of it was fun, and I'm sure the drier readers looking for accurate "data" quit reading this several paragraphs ago… so those of you still with me… thanks for putting up with my banter…. I hope you found a gem among the muddy mess I made. I am convinced they were there…
Rusty
September 2009
How it all started:
When Rusty and I first met we discovered that we both loved the water and especially loved to sail. For our honeymoon we bare-boat chartered a Seawind 1000 and went to the Bahamas. Soon after we married we discussed "cashing out" when Erin graduated from high school and adopt the cruising lifestyle. I never could bring myself to sell our home. In 2006 Rusty had an opportunity to work in St Croix but I had just excepted a position with McClleland Samuel Fehnel and Busche and I did not want to leave my new job which I loved! Rusty graciously let the opportunity go. We would continue to charter a sail boat every year and sail to the Bahamas until 2007 when we bought our lake house. We love the lake house and thought that our thirst for the water would be satisfied. However, over the next couple of years Rusty started developing a bad case of Blue Water Fever.
Fastforward:
I hurt my foot by merely stepping into the pool and I had another birthday. Somehow, the combination made me feel my mortality. My foot was really handicapping for weeks. In fact it is still not completely 100%. At the same time Rusty was kind of going through a bad case of the Blah's. Everyone, meaning our children, were doing ok. We had had a lot of minor and not so minor disasters and I was still fighting with insurance over Hurricane Ike and car wreck and Tree on lake house...life. Our youngest, Erin, was graduating from college in December and planned on moving to Austin and life was ...life. Both set of parents had some health issues but again...life.
One night I suggested to Rusty he needed to think about what would really make him happy, spice up the vanilla life we were living and go for some chocolate! Now this was the same time that my foot was hurt, I was needing to help with my mom who was having an especially bad time and my birthday was fast approaching. A couple of weeks went by. I was at my mom's and Rusty called me to see how things were going. During the conversation he said "Well, I know what would make me happy". He got my attention!! The thing about "us" is that we are both happiest when the smile is on our partners face.
He then proceeded to tell me that there were 6 Seawind 1000's for sale on Yacht World. For those of you who do not know. Seawinds are an Aussie made 33' foot catamaran that are not that common in the US. The most we have ever seen for sale is 1. We started talking in earnest about taking that extended cruise and we decided to "Just do it", two weeks later we were signing papers.
The hardest thing for me was telling my boss, Al Fehnel, I would not be back for next tax season. He, as expected, was awesome about it and very supportive. The rest was easy. We considered what boat we would want and for our budget we kept coming back to the Seawind 1000. Rusty researched the market, flew down to Georgia to look at the "Isle Cat", made an offer and put a contract on the boat.
We pushed hard to close quickly so we could sail her back to Kemah before Rusty's turnaround started. Everything was a go so we left on Wednesday, September 16th for Georgia to close on Thursday, September 17th in Florida with just enough time to sail home and start the new job. Our dear friend, Tom Ibert, went with us to help sail her home and Stuart (our son) was going with us to drive the car back. Rusty had checked with his work to make sure everything was good time wise, but that changed.... We got to Tallahassee and Rusty got a call.... they needed him in Baytown the next day! We had to close that next day so arrangements were made... hands were wrung, tears were dried and we left our anticipated trip behind to come back for Rusty to be at work Monday. We did 2600 miles in 3 days. The boat was in Georgia and the closing was in central Florida so we made a lot of miles.
We ended up paying a Captain to sail her to Kemah. So essentially Rusty worked the first 2 weeks of his job for FREE! But he took care of his obligations and that's what counted. We intend to journal our adventure home on this website, but as of this writing (November 23rd) we have only had her out once since she was in Texas. Rusty is working 70 to 90 hours a week, we are concentrating on the refit so we can shove off when Rusty's job ends instead of playing.... truly it's work hard, pay easy for us these days!.... Soon we will be in warm waters with tall cool drinks... that somehow makes 90 hours a week much easier to do (easy for me to say).
Rusty has been in a boat since he was in Jr. High but as far as long term cruising goes, we are newbies so any input from those willing to share will be much appreciated.
Our intent for this web site is to journal our adventure, share the good and bad of it, and give the guy sitting pinned in his office something to read and enjoy like we have for years. Rusty has lived his dream vicariously on "Bumfuzzle" and other forums for years. It's time for us to trace some of our own lines in the sand with our toes... sittn' on the beach... so we are... SittonOnTheBeach! (or about to)
We love you!!
SV "Sea Yawl Later!!"
Linda